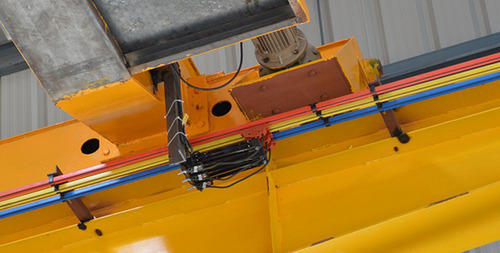 DSL Busbar are used in the power supply system of mobile devices in various fields such as steel, cement, fertilizers, pharmaceuticals, Heavy Fabrication Industries, Shipyards, rolling mills, Power Plant, engineering workshops foundries and automobile.
Runway conductors for overhead cranes, gantry cranes, shipyard and port cranes, automated material handling systems, elevators, people mover systems etc. All of our products comply with Good quality standards and are greatly appreciated in a variety of different markets throughout the world.
Conductor bar is a safe, economical and low maintenance way to solve mobile electrification requirement. The shrouded Busbar is having some special features like compactness, less occupation of space and very easy to install. Over all it is very economical. We are reputed firm that specializes in developing and supplying Shrouded DSL Busbars in Copper, GI and Aluminum metal.